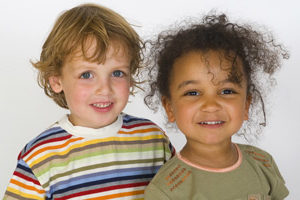 Aleph Bet Jewish Montessori Program is Innovative, Unique, and Enriching!
In support of Jewish education, Kolot Mayim will cover the registration fee for its members who enroll their child in the Aleph Bet Jewish Montessori School. For families in need of additional financial assistance please contact us for a confidential financial consultation.
Aleph Bet provides excellent Hebrew and Jewish education to ages 3-12 years old.The program is suited to children from any synagogue, and the unaffiliated regardless of ones level of Jewish observance. 
Our program provides a variety of educational materials and experiences designed to facilitate maximum independent learning and exploration while providing one-on-one guidance from the teachers. 
The child experiences a blend of freedom and discipline which enables them to act and develop in their own unique direction. We provide materials and experiences to aid in the refinement of a child's senses, which better serves their individual intellect and contributes to their independence and self-esteem.
Aleph Bet Montessori is dedicated to sparking the interest of every child we teach. We foster in them a love for learning and discovering the Hebrew language and their Jewish Heritage which will last a lifetime.
Children that attend our program develop self-respect, respect for others and an awareness of how they can make a positive personal contribution to their family, friendships, community, and the world. 
For more information please visit our website at alephbetvictoria.com