Kolot Mayim Reform Temple offers Religious School education that is:
High Quality and Affordable

Welcoming and Inclusive

Education for the Whole Family

Small Classes with Torah Oriented Curriculum


Student Based Learning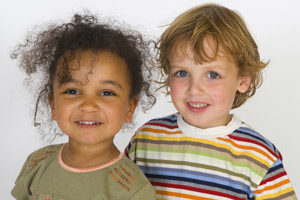 Kolot Mayim has a partnership with the Aleph Bet Montessori Jewish School. Our children love the hands-on activities and learn with Ora Stephanic a native born "Sabra" from Israel with over 20 years teaching Hebrew and Jewish studies.
Kolot Mayim provides high quality Jewish education to children and their families and provides bar and bat mitzvah training with our Spiritual Leader, Lynn Greenhough. 
Hebrew school is on Sunday mornings for age appropriate study of Torah and Hebrew using art, stories, music, games and drama. Members of Kolot Mayim save on the registration fee ($150) towards the cost of Aleph Bet Montessori education. For further information about Religious School registration for Kolot Mayim members – contact km@kolotmayimreformtemple.com