Shabbat Services and Torah Learning 
Services and most activities are held at the Jewish Community Centre of Victoria,
3636 Shelbourne St. Victoria, BC.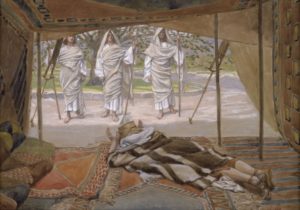 Friday, October 26, noon-1 pm
Torah Learning – Parashat Vayera

Kolot Mayim and Lynn Greenhough invite you to join us for Torah learning every Friday afternoon at the JCCV between noon and 1 pm, followed, as you wish, by lunch from the Lox, Stock and Bagel Deli. This week we look at Parashat Vayera. Avram greets a mysterious stranger(s) and welcomes them with a feast. The "angels" tell Avram that Sarah will have a baby within the year. As she overhears this conversation, Sarah can't quite believe what she is hearing. So much in this reading – Yitzhak is born, Hagar and Ishmael are banished, Avraham argues with God to save the souls who live in S'dom, and Avraham also is commanded by God to sacrifice his beloved son Yitzhak. Where to begin?
Weekly study sheets are available to print out and bring to the learning session. Email Lynn Greenhough- lgreenhough@shaw.ca.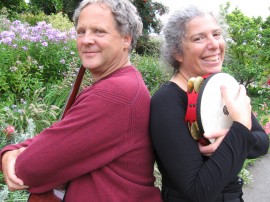 Kabbalat Shabbat Services with Kouskous, Friday, October 26th, 7:30-9 pm
This week services are Friday evening, 7:30-9. Come and join us for Kabbalat Shabbat. Kouskous will be with us (every Friday evening) and if last Friday night's service is anything to go by, we will be rocking the rooftops again!! Come for the singing, the ruach, the joy. Everyone is welcome. You can use a Siddur if you like; and for those who want to be hands-free, we have gone paperless. All the service, songs, and images are up on a screen. The better to dance! Come and join us – you will leave with a smile!