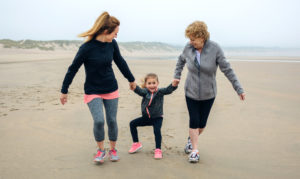 At Kolot Mayim we welcome Jews and their family members. Have you ever felt you didn't pass the "Jew-enough" test? We welcome all family members to learn together, to sing together, and to engage in our activities with us. If you have any questions about whether you and your family might be a good 'fit' please be in touch with us: km@kolotmayimreformtemple.com
Considering Conversion
If you are considering conversion to Judaism, please be in touch with Rabbi Lynn. We have a two-year programme. First year candidates are required to take the Introduction to Judaism course, Sunday afternoons, from 1-3, between December and end of June. Candidates are encouraged to attend Shabbat and holiday services, especially in-person services, as well as other events and learning opportunities throughout the year, so we can all begin to know each other. They will begin to learn to read Hebrew, and become familiar with the Jewish calendar, daily, weekly, monthly and annually.
Second year involves deepening all these studies and embedding Jewish practice into their home lives. Each participant will teach at least one two-hour class over the year on an aspect of Jewish observance. They will further familiarize themselves with Hebrew and actively participate in our community events.
Fees: Each year is a $300 fee for classes. There is a $250 fee at point of conversion to cover costs of Beit Din/Mikvah etc. Each person must also take out a Friends membership in Kolot Mayim.
Testimonial
I joined the Introduction to Judaism classes in December 2020 which then officially became our Conversion class in January of 2021. That class involved a two-hour session every Sunday that lasted until June.  Each week Rabbi Lynn delved into Judaism's world view : historical, ethical, moral issues, as well as Holiday Cycles, Life Cycles, values of the community,Who is a Jew, Shabbat, at home and in synagogue, and more.. We were encouraged to attend Torah study and because of Covid, services online.
As we approached the end of year it was announced the one-year program was being extended to two years; an announcement that took us by surprise. During the second year it became very clear to me that this time to hear, discuss and consolidate all that I had learned the year before was absolutely crucial to my better understanding of Judaism.  Also in the second year we were each asked to research a topic in depth and to present that to the group for learning and questions. At the end of the two years it was abundantly clear to me that the two year program was really necessary to move my learning properly forward.
I stand today having completed my journey of conversion as a proud Jew.  Now the learning continues with expectations of much discussion and joy and many thanks to all, especially to a dedicated, learned, compassionate Rabbi Lynn Greenhough.
– Carolyn Canny