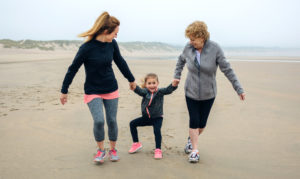 At Kolot Mayim mixed faith families are an integral part of our community. In the past we held an interfaith Havurah – group of friends who met regularly for activities throughout the year. 
This Interfaith Group is designed for couples, regardless of their marital status who are of mixed religious backgrounds. Based on the needs of the members, the group collectively decides the topics they wish to focus on and the time and date of the subsequent meeting.
A main topic of interest to the group has been comparing the similarities and differences between Jewish holidays and the holiday celebrations of their non-Jewish partner. The meetings have a discussion time and a time for sharing food. On occasion they have prepared a traditional food dish or at least sampled a bit of Jewish cuisine. 
Those interested in creating an Interfaith Group may contact the Temple at 250-704-2503 and we will be in touch.
For those who may be interested, Rabbi Lynn Greenhough performs interfaith marriages and is available to discuss the various options with you. Aleph Bet Montessori Hebrew School works individually with children to establish their Jewish identity whether they come from an observant, secular or interfaith family. 
Considering Conversion
In Jewish thought, a person who chooses to convert to Judaism is considered a holy individual. Our Kolot Mayim community welcomes and supports those who are interested in exploring conversion to Judaism. We encourage you to attend our services, holiday celebrations, adult learning opportunities, and to take part in community activities. Rabbi Lynn Greenhough provides support and guidance for those wishing to embark on the journey of conversion.