High Holiday Schedule at Kolot Mayim for 2020 (5781)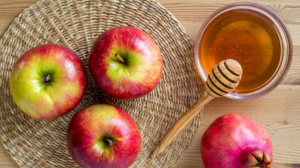 All services will be on Zoom to maximize safety and security of our members. We will be Zooming from the JCCV in front of our Aron haKodesh with a very small number of people in attendance to help with the Sefer Torah and Torah reading. Zoom invitations will be sent to both full members as well as friends of Kolot Mayim who have purchased tickets. For information on how to join our Zoom services with Rabbi Lynn Greenhough,  email km@kolotmayimreformtemple.com.  To purchase tickets, please follow this link.
Selichot: September 12th 6 pm, no tickets required.
Kever Avot: September 13th, 11 am, in person, rain or shine, at Hatley Memorial Gardens, no tickets required.
Erev Rosh Hashanah –
·       Friday evening, September 18th  7:30-8:40 pm
Rosh Hashanah morning/early afternoon:
·       Saturday, September 19h , 10-11:45 am
Tashlich
·       Saturday, September 19th, 3:00 pm, Gyro Park Beach, no tickets required.
Kol Nidre Evening Service with Anabel Wind:
·       Sunday, September 27th , 6:30 pm
Yom Kippur Morning Service,
·       Monday, September 28th, 10:00 am 
Yom Kippur Yizkor and Neilah Service
·       Monday, September 28th, 4:00 pm
Welcome to Kolot Mayim – Vancouver Island's Reform Temple
"Kolot Mayim is my religious home. It is a small, caring community. I love the music and content of the reform service." Richard Weiss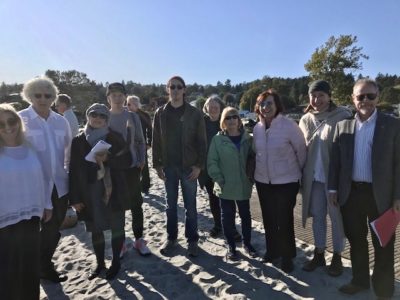 Kolot Mayim welcomes all Jewish people, their family members, and anyone interested in Jewish culture, practice, spirituality and community. We are an inclusive, warm and welcoming congregation; deeply committed to the Reform Movement's 1999 platform which states:
"Our doors are open to people of all ages, to varied kinds of families, to all regardless of their sexual orientation, to gerim (those who have converted to Judaism) and to all individuals and families, including the intermarried who strive to create a Jewish home."

With the values of the Reform Movement as our inspiration, Kolot Mayim has become the spiritual home to families and individuals that previously struggled to find a place where they belonged. There are no barriers for anyone regardless of their level of Jewish knowledge, observance or practice. We trust that when you join us, you too will feel at home. Our weekly services, High Holy Days, and special events are held at the Jewish Community Centre of Victoria, (JCC) 3636 Shelbourne Street, Victoria B.C. Canada.
We invite you to connect with us online or in person, and look forward to meeting you! 
For more information call 250-704-2503 or email:km@kolotmayimreformtemple.com
Kolot Mayim Reform Temple is a beneficiary of the United Jewish Appeal campaign of the Jewish Federation of Victoria and Vancouver Island. We encourage our members to support this annual campaign.