Please note:  All services, lectures and events are being held online until further notice.
On Sunday, March 7 at 11 am, Dr. Jennifer Eiserman Presents: Is There Such a Thing as Canadian Jewish Art?
Please follow this link to register: https://zoom.us/meeting/register/tJwvcOmoqjIsGdRL35PsGg-2tgsejlvurxbK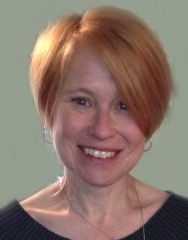 Does Canada have "Jewish art"? What defines "Jewish art"? Kolot Mayim invites you to join University of Calgary Art Professor Jennifer Eiserman in addressing those questions on Sunday March 7th at 11am. This Zoom event is the fifth in Kolot Mayim Reform Temple's 2020-21 lecture series "Building Bridges".
With a wealth of visual support, Dr. Eiserman will introduce the rich aesthetic traditions that inform contemporary Jewish art in Canada. The artists you will meet include Sorel Etrog and his contribution to Canadian Modernism, the figurative work of printmaker Betty Goodwin, and the distinctively Jewish fantastical creatures of sculptor David Altmedj, who represented Canada at the Venice Biennale in 2007. 
Dr Eiserman is also a successful practicing artist. She refers to her own art as "Visual Midrash" —"mixed media works that are responses to sacred Jewish texts.
Welcome to Kolot Mayim – Vancouver Island's Reform Temple
"Kolot Mayim is my religious home. It is a small, caring community. I love the music and content of the reform service." Richard Weiss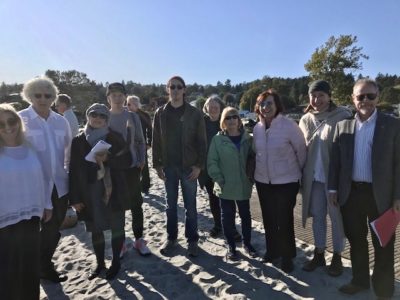 Kolot Mayim welcomes all Jewish people, their family members, and anyone interested in Jewish culture, practice, spirituality and community. We are an inclusive, warm and welcoming congregation; deeply committed to the Reform Movement's 1999 platform which states:
"Our doors are open to people of all ages, to varied kinds of families, to all regardless of their sexual orientation, to gerim (those who have converted to Judaism) and to all individuals and families, including the intermarried who strive to create a Jewish home."

With the values of the Reform Movement as our inspiration, Kolot Mayim has become the spiritual home to families and individuals that previously struggled to find a place where they belonged. There are no barriers for anyone regardless of their level of Jewish knowledge, observance or practice. We trust that when you join us, you too will feel at home. Our weekly services, High Holy Days, and special events are held at the Jewish Community Centre of Victoria, (JCC) 3636 Shelbourne Street, Victoria B.C. Canada.
We invite you to connect with us online or in person, and look forward to meeting you! 
For more information call 250-704-2503 or email:km@kolotmayimreformtemple.com
Kolot Mayim Reform Temple is a beneficiary of the United Jewish Appeal campaign of the Jewish Federation of Victoria and Vancouver Island. We encourage our members to support this annual campaign.