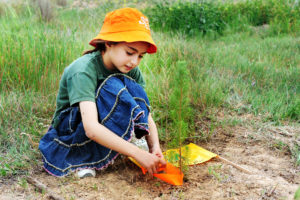 Kolot Mayim is dedicated to making the world a better place.
Etz Chaim – tree of life, is an important concept in the life of the Jewish people. There are numerous references in Torah about the importance of caring for the trees and the environment. In early spring, we host an annual Tu B'shvat Seder as a way of acknowledging the gift of the trees.
Tikkun Olam – repair the world, once associated with a mystical approach to all mitzvot – commandments, is now most often used to describe a specific kind of mitzvot that involves working towards the improvement of society and balancing issues of social injustice leading to new social policy. In action Tikkun Olam is a safety net for the most disadvantaged and vulnerable in our society.
At Kolot Mayim we are aware of the prevalence of social isolation especially amongst seniors, people with disabilities, those suffering from physical or mental illness, and individuals and families from low socioeconomic backgrounds. Please be in touch with the Care and Concern Committee if you know of an individual or family who could use our help.
We are also working to reduce social isolation by soliciting grants and donations so that Jewish people of limited means can attend our annual Passover Seder and other Jewish community events throughout the year. 
We encourage our members to do mitzvot by helping others. Some of the projects that the congregation has participated in include:
Serving dinners to those less fortunate

Supporting seniors to celebrate the Jewish holidays

Assisting at local churches to serve Christmas dinner

Volunteering at local charitable organizations

Raising funds for Hebrew School education and other causes