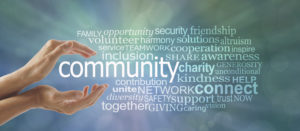 All in-person Social Activities have been postponed until further notice. Plans are to offer a poker night online- coming soon!
There is great enthusiasm and interest amongst our Kolot Mayim members in our continuing to offer social events that promotes our sense of Jewish community and continuity. 
Bal Taschit, Jewish Teens:  Jewish teens 12-15 are invited to join Bal Taschit, a Jewish teen group.  The next meeting is   Led by Rabbi Lynn Greenhough and sponsored by Kolot Mayim Reform Temple. Let's talk! And eat a little pizza! 
Jewish Movie Nights – On the last Saturday of most months a member of Kolot Mayim hosts a Jewish movie. We begin the evening with the ceremony of Havdalah – Separation which marks the end of Shabbat and ushers in the new week. After Havdalah we enjoy pot luck movie refreshments. Some of the themes we have seen to date include: Bedouin life in Israel, Documentary about African Jewry, A young modern orthodox woman's journey to find a husband, and the war of Israeli Independence. Following the film we discuss the movie and the impact it had.

Exploring Jewish Foods – Held at the Jewish Community Centre, in the past we held a Bagel Baking Workshop and Challah Baking. In the future we would like to have instructional gatherings to make rugelach, knishes, hamantashen, Burekas – potato pastry, Sambusak – samosa, and other Askenazi and Sephardic dishes.
For all upcoming events, check the Kolot Mayim e-newsletter and our online calendar for details.