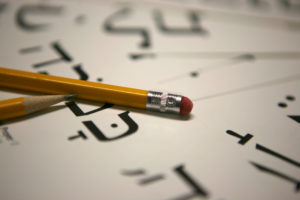 Currently all learning activities are held online until further notice.
Torah Learning 
Torah Study meets every Wednesday with Rabbi Lynn Greenhough from noon to 1 pm on Zoom. Everybody is welcome. To join please subscribe to our e-newsletter by emailing km@kolotmayimreformtemple.com
Hebrew Classes
We are currently holding beginning Hebrew classes online with Jewish educator Nitzana Cohen. Nitzana is a native Israeli who has twenty years of experience teaching Hebrew and Jewish studies. In the coming year we look forward to offering more opportunities for learning Hebrew. For more information email km@kolotmayimreformtemple.com.
Looking for a good Jewish Book to read?
There are lots of great books at the library at the Jewish Community Centre of Victoria. It is a wonderful resource for all manner of fiction and non-fiction books.