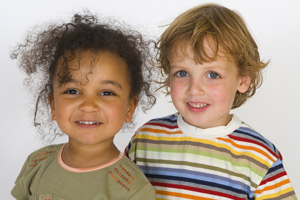 Kolot Mayim welcomes all Jews, their family members, and anyone interested in Jewish practice and community. We are deeply committed to this open and inclusive approach. We affirm the Reform Movement's 1999 platform that states:
"Our doors are open to to people of all ages, to varied kinds of families, to all regardless of their sexual orientation, to gerim, those who have converted to Judaism, and to all individuals and families, including the intermarried, who strive to create a Jewish home"
With this as our inspiration, Kolot Mayim has become the spiritual home to many families that previously struggled to find a welcoming place. There are no barriers in place for any member of any Jewish family, and we hope when you join us you'll know that you are home.