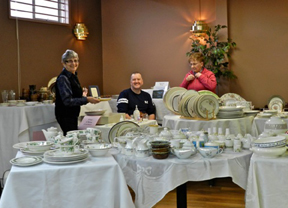 Our Social Action committee focuses on Tikun Olam, making the world better.
We sponsor programs of social reform interest and engage in positive advocacy. Temple members are given opportunities to do mitzvahs in all sorts of ways by helping those in need.
Past projects have included serving dinners to needy Jewish seniors during Chanukah, helping out churches with Christmas dinners and volunteering at local charitable organizations to raising funds for charity.